About Me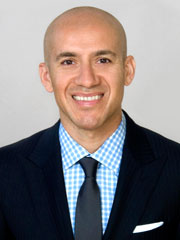 Armando Chacon
A lifelong Chicagoan, Armando received his Bachelor of Science in Accounting from the University of Illinois at Chicago. Real Estate has been one of his passions for the last 12 years. Prior to joining Century 21 S.G.R., Armando was the director of finance at Jones Lang LaSalle, an international commercial real estate firm. He managed a 70 property, 3,500,000 square feet real estate portfolio for ComEd in addition to providing due diligence, process improvement, and benchmarking analysis for McDonalds, Harris Bank, Citibank, Hewitt Associates, and others. He joined Aspire Properties to become it's Chief Financial Officer before joining Century 21 S.G.R., Inc. Looking for a more personal connection to real estate, he joined Century 21 S.G.R. in 2004 to pursue residential sales where he has had consistent year over year growth in sales volume. He has been recognized by the Chicago Association of Realtors as a top producer for the last 5 years. He has been one of Century 21 SGR's top agents for the last 5 years before earning top selling agent in 2009. He has earned Century 21's Quality Service Award several years running which is based on client surveys. Most recently, he was honored by Century 21 with it's Masters Ruby and Centurian Award given for outstanding sales volume. The Chicago Association of Realtors once again awarded him with their "Top Producer" award in 2012 and is recognized as being in the top 1% of all agents in Chicago. Effective June 1, 2013, Armando is now Principal and Managing Parnter of Century 21 S.G.R.'s West Loop office.
Armando brings his complex business background, analytical skills, passion, and positive energy to his clients. His love for the city and urban living is evident in his knowledge of emerging neighborhoods and their attributes. As he has said "I love this town and truly appreciate the character of each neighborhood. I also make as many aware that Chicago has a lot to offer in making life more enjoyable." Armando's work ethic and ability to properly ascertain market value can't be understated. He combines his financial expertise with proven marketing strategies to get the best results for all his buying and selling clients. He is results driven, forward thinking, and always has solutions for every situation. He sees obstacles as an opportunity to demonstrate his value and always has his clients best interests come first. His problem solving and analytical skills gained in his career are evident during each phase of buying and selling a home, including marketing the property effectively, matching the right property with the right buyer, negotiating the contract, and ensuring an efficient, hassle-free close. He attributes his success to high ethical principles, having a plan and willingness to constantly make adjustments along the way.
Armando is deeply rooted in his community and feels an obligation to give back. He is on the board of Near West Neighbors, West Central Association, and the Mary Bartelme Park Advisory Council. He is also Mary Bartelme Park Advisory Council's fundraising committee chairman. Most recently, Armando was appointed to the Skinner Elementary Local School Council as a community representative. He is the controller of Operation Homelink, a non-for-profit organization devoted to providing free computers to the families of our soldiers serving around the world. He is a proud member of the West Loop Community Organization and has been President of other condominium associations and current president of the 100 S. Sangamon Condominium Association.
Armando proudly lives in the west loop with his wife Bridgette, daughter Isabella, and sons Isaac and Vincent. In addition to his family, Armando's other interests are baseball, jazz/blues, traveling, and beach volleyball. When not working, you'll catch him around town at restaurants and North Avenue Beach.
If you're looking for a full service, highly skilled, and results driven Realtor with a positive attitude, look no further and give Armando a call!