Jenna Helmreich
Jenna grew up in rural Missouri and holds Bachelor degrees in both Business Administration and Marketing. Having lived in various neighborhoods throughout the city, Jenna understands the personality and specifics that different areas have to offer. Jenna, a South Loop resident, enjoys the outdoors and spending time along the Chicago lakefront. Her candor and optimistic approach to life make her the perfect choice to help you with the buying or selling process.
As a member of the Chicago Association of REALTORS (CAR), and the National Association of REALTORS (NAR), Jenna strives to provide her clients with knowledge and resources while meeting their individual needs and preferences with honesty and integrity.
---
---
Heather Bragg
Many people think of a realtor as someone who sells homes.
Heather views herself as someone who advocates for you and protects your investment.
Heather will take you to see places you may consider "home", but the home should sell itself. Heather will be your coach throughout the process, demystifying each step and giving you a framework for making big decisions with guidance, clarity and peace.
Heather has a unique skill set that combines her calm, logical nature with her entrepreneurial passions. As a former teacher, learning specialist and educational consultant, Heather spent 16 years listening to and working on behalf of individuals and their families, turning potentially stressful circumstances into empowering experiences.
Heather prides herself on being available to her clients throughout the buying or selling process through consistent, timely communication.
Heather grew up in the western suburbs. She received a Bachelor of Science degree with honors from The University of Oklahoma and a Master of Arts degree from Northwestern University. She has been a Chicagoan for 12 years, eight of which have been spent in the West Loop. Heather enjoys spending time with her family and leads at active life; she has completed four half-marathons, three triathlons and is a long-time competitive equestrian.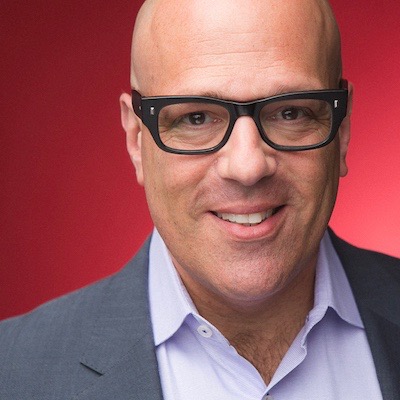 Steve Abrams

Steve has been a driving force in Chicago's diverse cultural landscape for almost the last three decades.
Having had a celebrated career that took him from the exciting nightclub and restaurant scene of the 90s through senior and executive leadership positions at Steppenwolf Theatre Company, the Harris Theater for Music and Dance at Millennium Park, he currently serves as Interim Managing Director at Chicago Children's Theatre and as the first Guest Artistic Director at Navy Pier, leading its newly formed arts & discovery programming.
Throughout his arts career, Steve has been iconic at activating spaces. He has spent years connecting artists to a multitude of environments and spaces to provide them the optimal location to present their best performance. This process is not at all unlike doing the same for you. Steve is uniquely qualified to work tirelessly to connect you with the ideal space allowing for your best performance yet.
His extensive network into the arts community, locally and globally, provides an unparalleled and unequalled access point to you in finding the best audience to sell your property.
He is passionate about finding you the ideal property or buyer…quickly and at the best price possible, backed by years of experience and thousands of deals through Century 21 S.G.R.
Steve is a member of the Chicago Association of REALTORS (CAR) and the National Association of REALTORS (NAR).
Contact info
Armando Chacon Century 21 S.G.R., Inc. - West Loop
Local expertise, boutique service, great results, every time!
Century 21 S.G.R., Inc. - West Loop
1161 W. Madison, Chicago, IL 60607
IL License Number: 475.153391