Chicago is one of the oldest cities in the U.S. and has a rich history as a center for culture, art, architecture, food, and sports. Chicago is divided into three distinct areas: the North, South, and West Sides. There are many upscale neighborhoods in the Chicago area, most notably the West Side, the Gold Coast, the West Loop, and Lincoln Park. These neighborhoods are home to many fine dining restaurants, 5-star luxury hotels, and exclusive residential properties, such as high-rise apartment penthouses, historic brownstone homes, and lakeside mansions.


For homebuyers looking to settle in the greater Chicago area, here are a few tips to keep in mind about these amazing neighborhoods.
Check out the history and architecture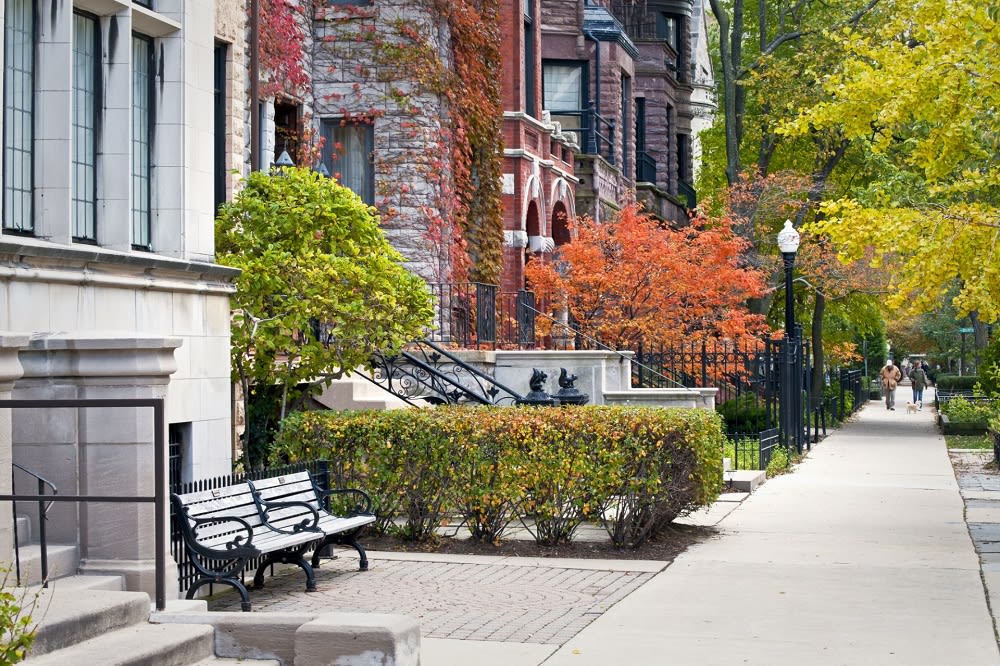 Photo courtesy of Shutterstock
Chicago is broken up into three sections: the North, South, and West Sides. Due to the ongoing gentrification of the area, Chicago is becoming more upscale, has better schools than it did in the past, and is experiencing a booming luxury real estate market. After the Chicago fire in 1871, the city underwent a renaissance of architecture during the rebuilding, with renowned architects contributing to most of the historic neighborhoods we see today.


Chicago architecture is unique and features many bungalow-style homes, two-flats, brownstones, and graystones, most of which were built prior to 1930. This revivalist period was a boom in the development and history of Chicago and still makes its presence felt today.
Explore the dining and nightlife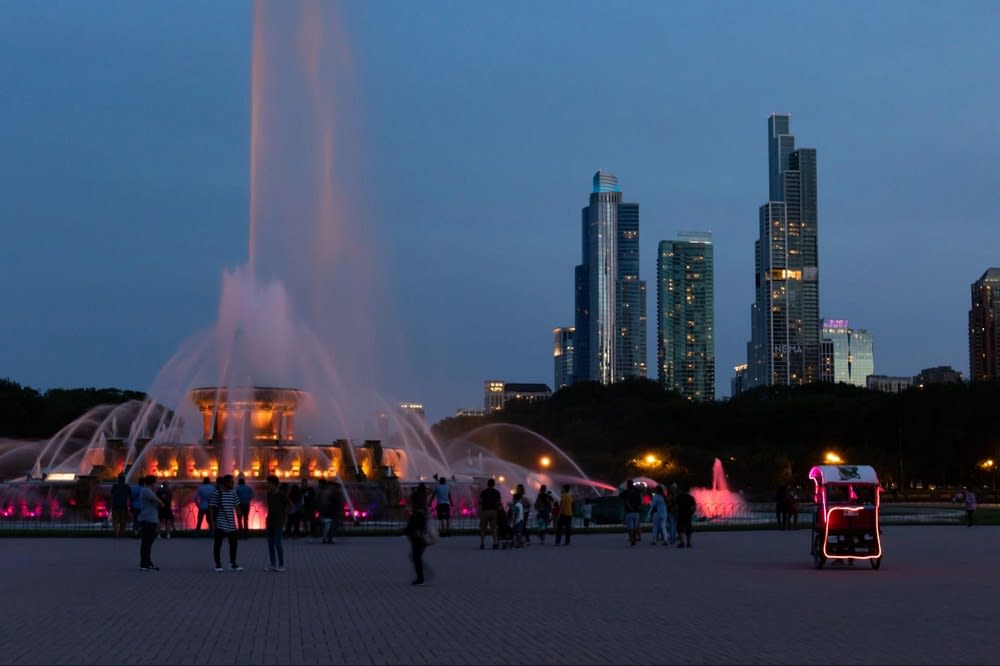 Photo courtesy of Unsplash
The Chicago skyline is as famous as its moniker, "the windy city." Rooftop patio bars and restaurants are part of the culture and the appeal of living in Chicago. Located on top of the Chicago Athletic Association Hotel, Cindy's bar and restaurant features a fully-enclosed glass dining area that treats visitors to scenic views of the city at night. From 16 stories up, you can enjoy exotic cocktails and dishes like rigatoni bolognese, chicken shawarma, or a porterhouse au Poivre made for two.


In the Gold Coast neighborhood just off Magnificent Mile, you can find Maple & Ash, one of the best fine dining experiences Chicago has to offer. With a selection of caviar, bone-in ribeye steaks, and over 600 wines on their list, Maple & Ash is as swanky and upscale as they come.


Just two miles away in Lincoln Park, you can find North Pond, a Michelin-star fine dining experience in an old boathouse with lakeside seating and views of the park that make you forget you are still in the city limits.


If you are looking for something to do after dark, you can always enjoy one of the many events at Millenium Park, catch an award-winning musical at Broadway in Chicago, or check out a new band at House of Blues. The nightlife in Chicago is extremely lively, filled with trendy nightclubs that are open late, 24-hour coffee houses, hipster dive bars, and rooftop lounges.
Learn about historic Chicago neighborhoods

West Loop

The Loop is the true center of Chicago, named after several converging train lines that form a "loop" in the middle of the city. What used to be the warehouse district in old Chicago is now a collection of exclusive hotels, art galleries, and nightclubs. The West Loop real estate scene has many new luxury high-rise apartments and condominiums available for residents that want to live close to the action of the downtown area. Here, you can find some of the city's most famous restaurants, including Au Cheval and Girl & the Goat, as well as the member's only private club Soho House.
Gold Coast
Photo courtesy of Shutterstock
The Gold Coast is named after its majestic sand beaches that line the shores of Lake Michigan. It is one of the more exclusive neighborhoods in Chicago, with deluxe boutique shopping, 5-star hotels, Michelin-star restaurants, and some of the most gorgeous residential properties in the city. Notable attractions include the Charnley-Persky House, a historic mansion created by famous architects Louis Sullivan and Frank Lloyd Wright that offers guided tours to the public.


The Gold Coast is also home to one of the most famous shopping districts, The Magnificent Mile, featuring riverside boat tours, fine dining, and boutique shopping with over 450 retail stores.


For outdoor lovers, the Lakefront Trail follows the Lake Michigan coastline, where visitors can enjoy walking, cycling, and running along the 18-mile paved trail. Homes in the Gold Coast neighborhood include many historic mansions, brownstones, vintage row houses, and luxury high-rise apartments.
River North
Photo courtesy of Shutterstock
River North lies northwest of the Chicago River. It is a trendy downtown urban center filled with bars, nightclubs, restaurants, and shopping. It is also the company headquarters of some major corporations, such as Yelp, Motorola, and Groupon. One of the many high-rises in the area is the Trump Towers Hotel, which is the second tallest building in the city. For entertainment, locals and tourists love the House of Blues Chicago in Marina City, a complex along the Chicago River with two 587-foot towers and a marina for pleasure craft.


River North has become a center for arts, having converted many of the old city warehouse zones into grandiose art galleries, rivaling New York's Manhattan for the highest concentration of art galleries in a major city.
Lincoln Park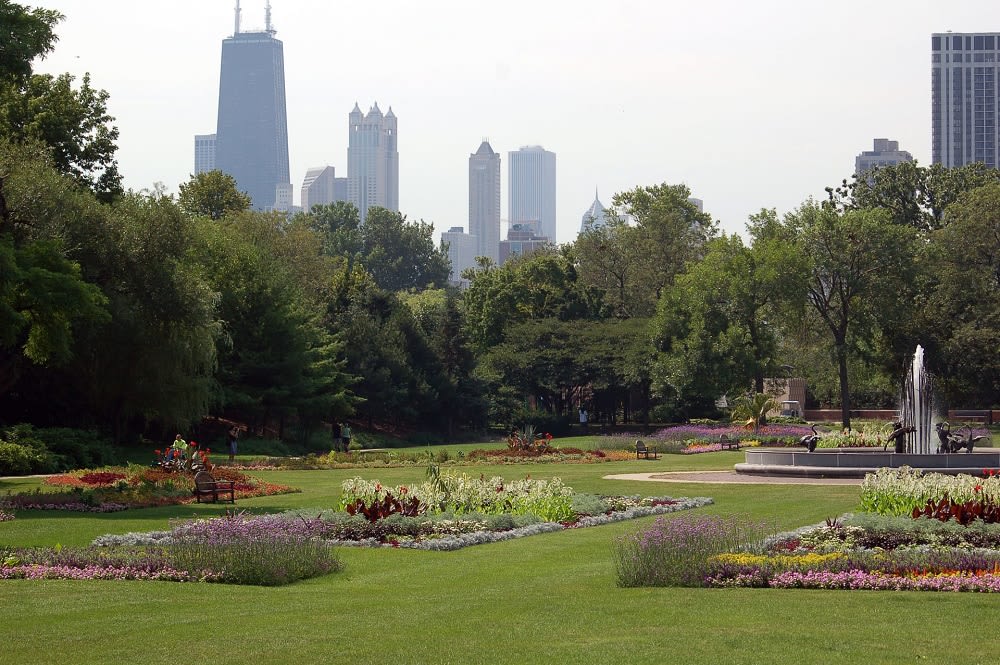 Photo courtesy of Shutterstock
Living in Lincoln Park real estate is a nature lover's dream, as the community is overflowing with picturesque green landscapes, lush gardens, and gorgeous lakeside vistas. Lincoln Park is Chicago's largest city park, spanning over 1,200 acres connecting to Lakeside Trail and the Lincoln Park Zoo.


Lincoln Park is one of the more upscale neighborhoods in the area due to its proximity to major downtown areas like The Loop. It is a hotspot for boutique shopping, with many specialty shops lining the boardwalk. Within its shaded, tree-lined streets, you can find homes in a variety of architectural styles, including brownstones, graystones, and brick walk-ups. Many residents are attracted to the open spaces and the vintage homes available within the Lincoln Park community.
Luxury properties in Chicago
Chicago has been steadily expanding and growing as a community since the 1950s and is a trendy location for many millennials that work in the city. Lincoln Park luxury condos, West Side houses, and homes for sale in the West Loop are hot commodities for luxury home buyers in the market right now. According to a recent article in
Chicago Business
, home sales are finally starting to slow down, which could mean good news for buyers.
If you would like to learn more about luxury
homes
in the Chicago area, an experienced realtor can help you identify your needs, navigate the market, and match you with your ideal home or property. If you are looking for homes in Chicago, reach out to the top-notch local agents at the
Armando Chacon Group
.

*Header photo courtesy of Shutterstock