Mindfulness is the practice of bringing your attention to the present moment and blocking out unwanted distractions. It's similar to meditation, and it can be a helpful practice to follow if you're working on becoming more present, serene, and aware of your surroundings. Building a habit of practicing mindfulness comes with a number of health benefits, including reduced stress and higher levels of well-being. Here are some places where you can practice mindfulness in the Chicago area.
Head to the parks
Lincoln Park Conservatory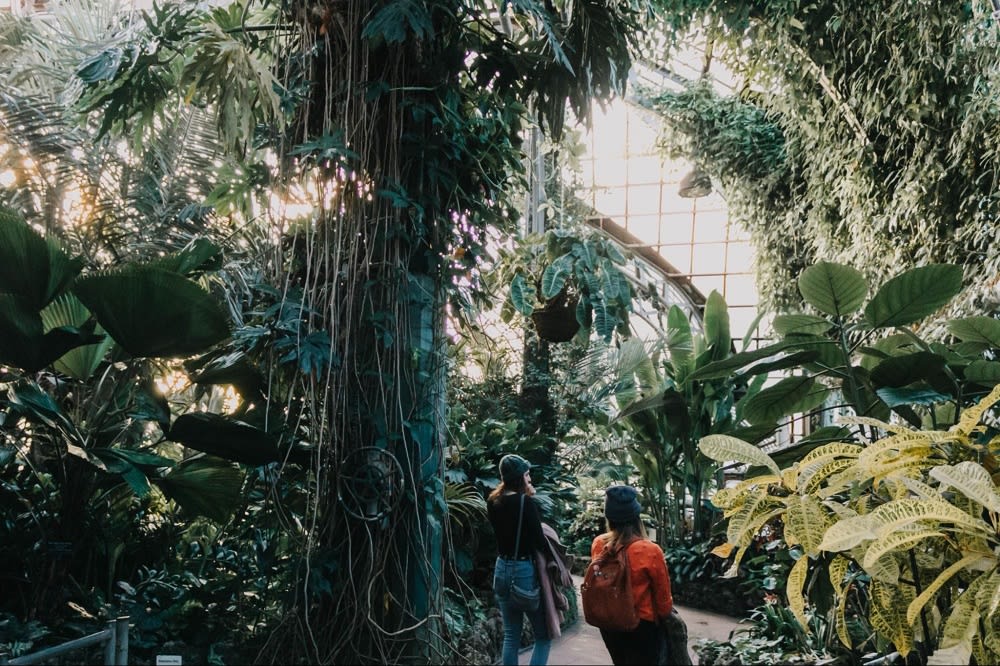 Photo courtesy of Unsplash
At the Lincoln Park Conservatory, you can walk through fields of tropical palms and ancient ferns and escape from the stresses of everyday life. The park aims to showcase these amazing exotic plants and create a serene sanctuary of natural beauty. The park was built in two phases, with the second phase finishing in 1985 when the conservatory opened as a replacement for a small greenhouse. The conservatory includes four display houses that host annual flower shows. Conservatory visitors appreciate the opportunity to escape from the hustle and bustle of big-city life and find themselves again in nature. Admission is free, and the park is open from 10 am until 3 pm from Wednesday through Sunday.
Chicago Botanical Garden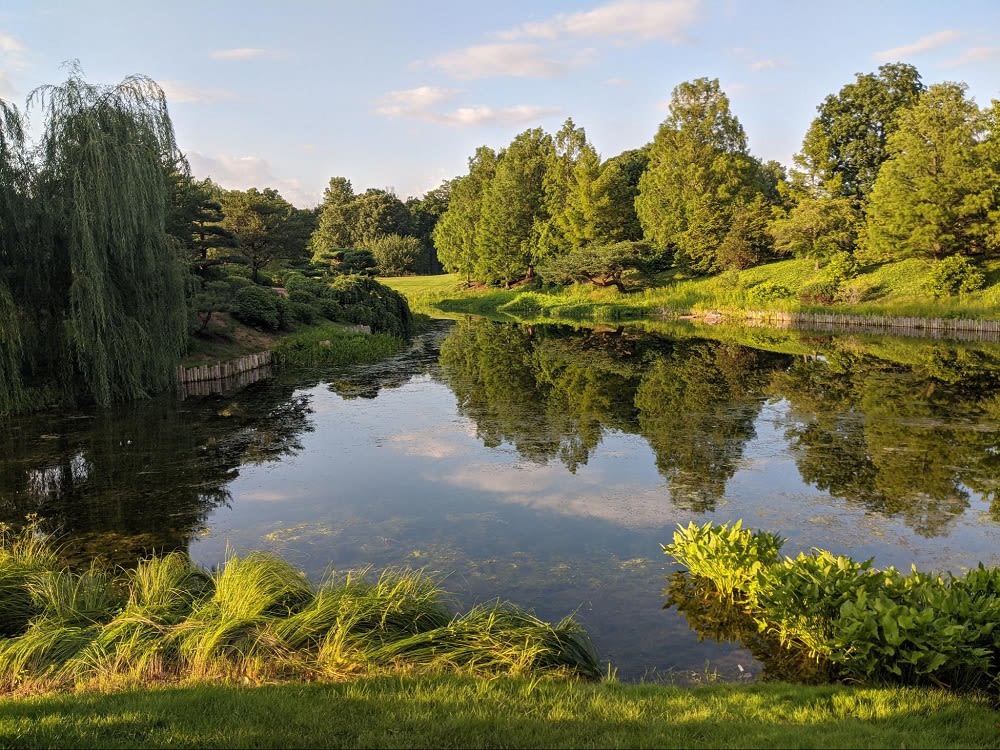 Photo courtesy of Unsplash
The Chicago Botanical Garden stretches out across 385 glorious acres. Inside, you'll find 27 different display gardens divided into four habitats, each one with an impressive array of flowers. From cacao trees and evergreens to twin-spined cactus and spider aloe, there is no shortage of natural beauty here. In addition to the public exhibits, the garden also hosts multiple educational events each year. You can even pursue one of their certification programs. The garden is open daily from 10 am until 3 pm.
North Shore Channel Trail
The North Shore Channel Trail follows the North Shore Channel for nearly 11 miles. It begins in Evanston before working its way through the north side of Chicago and the Forest Glen neighborhood. There are a number of scenic views and recreational stops to enjoy along the way. The trail is popular with cyclists, joggers, and walkers, providing the perfect opportunity to get out in nature and enjoy the sunny weather.
Relax at the meditation studios
Zen Life & Meditation Center
The Zen Life and Meditation Center in Chicago knows that each person faces times of stress and upheaval in life. They want to help each client find common ground and a deeper connection with self. Their hope is to create a community that values openness, generosity, and wisdom as they help each person develop a Zen-inspired life grounded in empathy and clarity. Visit their website to learn more about their classes, programs, and workshops. They even offer online meditations on an ongoing basis.
The Art of Living Center
The Art of Living Center is another popular meditation studio in the Chicago area. They provide an array of relaxing services, such as free breathing and meditation sessions, along with various meditation classes based on techniques they have researched and tested. They even hold silent retreats to provide you with the tranquil vacation that you never knew you needed.
Chicago School of Meditation
The Chicago School of Mediation provides meditation sessions five days a week. They welcome each person regardless of their prior meditative experience. A small Thai Buddhist community founded the center with the hope of envisioning a more tranquil and harmonious world. Their goals are to educate others about the profound benefits of mindfulness strategies as they work to carry on the traditions themselves. They offer several quiet spaces where people of all beliefs can come together to explore the richness of meditation.
Check out the yoga and wellness studios
Moksha Yoga Chicago
The mission of Moksha Yoga Chicago is to offer a calm and nurturing atmosphere for guests that contributes to a higher level of happiness and a greater sense of inner health through yoga practices. They provide different membership levels and several different class offerings throughout the week, from the history of yoga to embracing life-force energies and inner wisdom. In addition to their regularly scheduled classes, they also hold special events and retreats that offer a unique approach to relaxation and serenity.
CorePower Yoga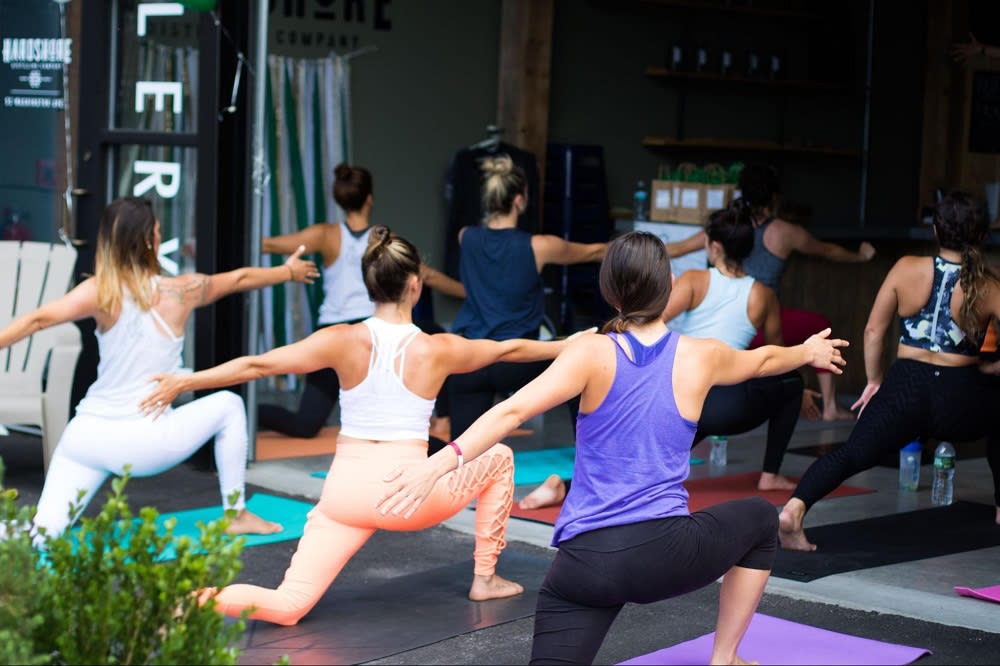 Photo courtesy of Unsplash
Students often leave Core Power Yoga feeling stronger and more connected with themselves than when they first arrived. They have over 15 studios throughout the Chicagoland area. Their studios often host themed events and celebrations to give clients a unique experience of relaxation and connectedness. Lauren is the Chicago district manager, and she reflects fondly on the time in her life when the practice of yoga gave her direction and purpose. No matter which studio you visit, you'll enjoy time spent in a warm environment that feels like home. They offer studio events and classes like strength, hot power fusion, and yoga sculpting.
Retreat centers
If you want to set aside a couple of days to get away from the city and spend extended time reflecting on what's important in life, you may want to visit a retreat center just outside of the city. The Chicago Zen Buddhist Temple offers meditation retreats appropriate for beginners as well as more experienced meditators. The Abbey Resort sits on Fontana-on-Geneva Lake in Wisconsin and regularly hosts meditative retreats and special yoga events. You can also contact one of the yoga studios or meditation centers listed above to ask if they have plans to host a retreat in the area in the near future.
Practice mindfulness at home
It's easy to practice mindfulness from the comfort of your Chicago home. Start by finding a quiet place to lie or sit down. Focus on your breathing, or repeat a mantra quietly to yourself. If you're limited on time, you can even look for ways to incorporate mindfulness into your daily chores and tasks. It's a great way to refresh your mind and revitalize your energy for the day.
If you're interested in shopping for a new home in West Loop real estate, the
Armando Chacon Group
would love to help you. They bring local expertise and high levels of customer service to each transaction, working tirelessly to produce top-notch results for every client. They would love to help you shop for Lincoln Park luxury condos when you decide the time is right.
*Header photo courtesy of Unsplash