Chicago is a perfect mix of entertainment, culture, and property. From the beautiful Millennium Park to Wrigley Field, the Windy City is an excellent place to live. With over two million residents, the city's diverse population opens its doors to all walks of life. Whether you're a young professional looking for a good time or a family setting down roots, you'll find
what you need in Chicago
.
When searching for Chicago luxury real estate, it's important to understand your full range of options. First and foremost, the neighborhood you're searching in will determine what type of properties are available. For instance, when looking for Lincoln Park homes for sale, you'll find plenty of lakefront high-rises and high-end graystones. West Loop condos for sale offer plenty of opportunities for urbanites wanting to live close to the action downtown.
Since Chicago is filled with opportunity, understanding the ins and outs of the city can help you on your quest for luxury real estate. Here's everything you need to know to land the home of your dreams in the Windy City.
Chicago Architecture
Chicago is known as the birthplace of modern architecture. It once housed the world's first skyscraper, known as the
Home Insurance Building
, which was built in 1885. The city isn't afraid to make a statement with its building designs, offering plenty of engineering feats that have influenced architecture around the world.
The bold building designs don't stop at commercial real estate. Chicago is famous for its graystones, which are a type of residential building built with Bedford limestone. There are roughly 30,000 graystones across the city that serve as either semi or fully detached townhouses. Depending on the part of town, these unique buildings list for around $975K; however, the properties closer to Lake Michigan can easily run up to $4 million.
Chicago Housing Market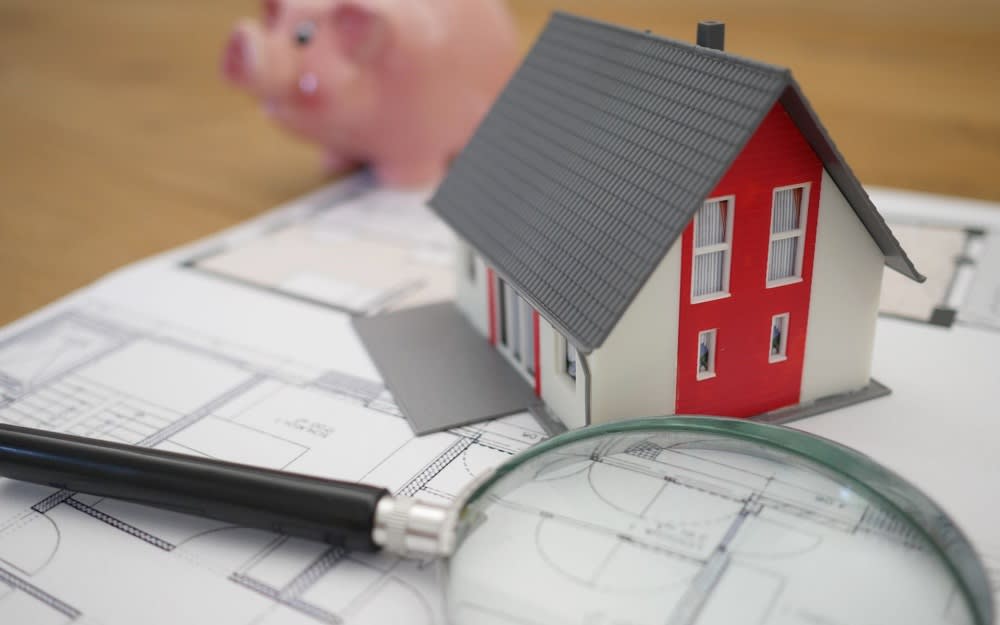 Chicago is currently experiencing a seller's market. The average home sits on the market for around 56 days, which is slightly down since last year. A seller's market means more people are looking to buy a home than there are houses available on the market. Because of the high demand for housing, homes have been selling for just about asking price.
Chicago home prices
are up 1.2% compared to last year.
Buyer activity is expected to continue with fast sales and plenty of offers resulting in increased price gains. While forecasts predict that home price growth in 2022 is expected to be slower than in 2021, it will still be strong by historical standards.
The price for luxury properties in Chicago will vary by neighborhood. For instance, Lincoln Park real estate is trending higher than West Loop real estate. Still, both areas offer luxury properties that can run upwards of $1 million or more.
Chicago Neighborhoods

There are over 200 distinct neighborhoods that make up 77 community areas in Chicago. Each area represents a diverse array of people, cultures, and experiences. While this may seem like an overwhelming number, specifically searching for luxury real estate will narrow down your options. Your best options for Chicago luxury real estate include the two following neighborhoods.
Lincoln Park Real Estate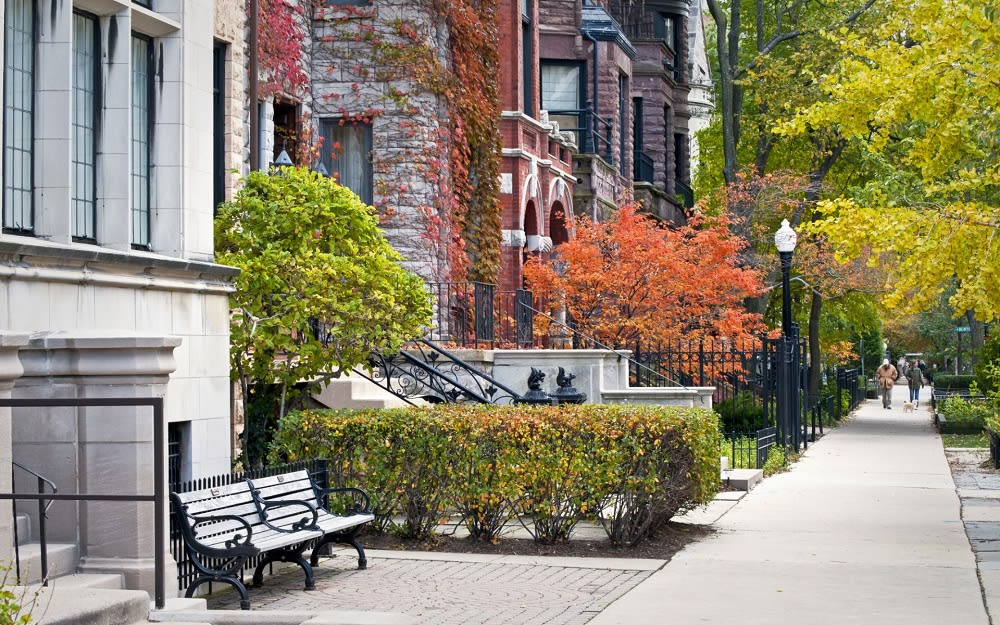 Lincoln Park real estate offers plenty in the way of luxury. Located right along Lake Michigan, this neighborhood houses numerous high-rises, townhomes, and high-end graystones. You can even find a few spacious, single-family houses in the area.
Lincoln Park is an incredible place for families looking to set down roots. The area offers a neighborhood-like feel that gives way to a true sense of community. Here, you'll find tree-lined streets, a variety of great schools, boutique shops, and numerous restaurants.
Given the area's close proximity to Lake Michigan, Lincoln Park homes for sale can run everywhere from $750K to $18 million. These homes usually include between four to six bedrooms and upwards of seven baths. Their square footage can also range from 2,000 square feet to 15,000 square feet.
One of the neighborhood's most impressive living options is the new
Lucien Lagrange
building, which serves as one of Chicago's most elite residences. This building spans an entire city block and offers incredible city and lake views, as well as an indoor pool, a fitness facility, a billiards room, and 24-hour door staff.
West Loop Real Estate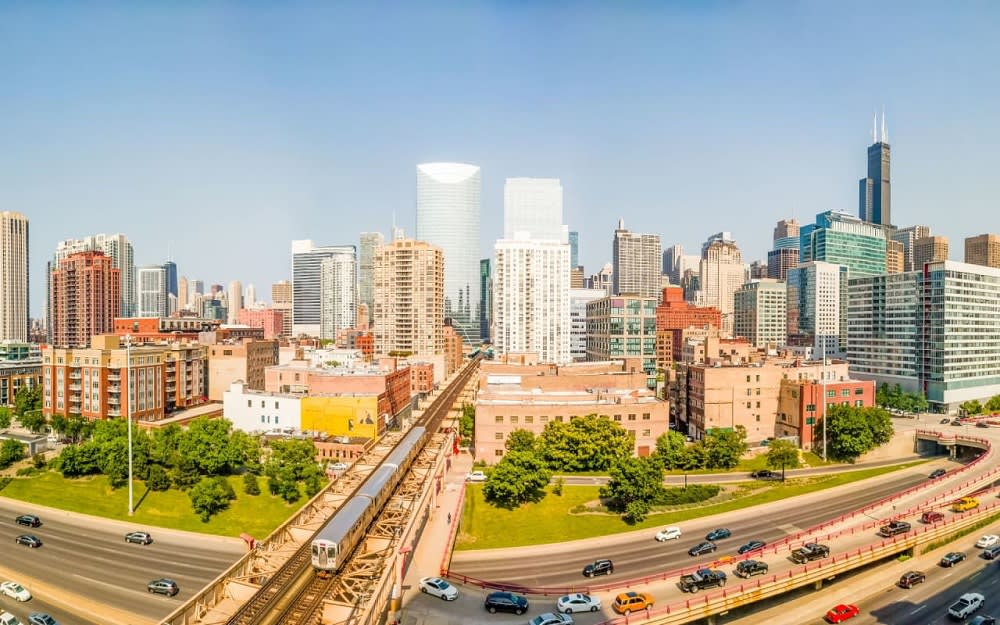 Located in the heart of downtown Chicago, also known as the Chicago Loop, West Loop real estate is perfect for those looking to jump into the city's hottest neighborhood. Consisting of factories and warehouses converted into restaurants, stores, and residences, it is a magnet for young professionals looking for a good time.

West Loop condos for sale usually list between $143K to $4 million. These options are typically between three to five bedrooms and two to three baths. In terms of square feet, you can find options that are as little as 600 square feet or as spacious as 6,000 square feet.

West Loop is a former industrial zone that is now a hotspot for dining and nightlife. Restaurant Row is lined with new American-style eateries dishing up inventive meals. Bars, pubs, and live music litter the area. The beautiful Union Station, erected back in 1925, is now an iconic beaux-arts rail hub. While families will certainly find things to do in the area, West Loop caters more to young professionals.
Getting help with Chicago luxury real estate
Chicago offers plenty in the way of luxury real estate. However, given the area's current seller's market, houses are in high demand. Having an experienced real estate agent on your side is your best bet to land the home of your dreams. If you're looking for Lincoln Park homes for sale or West Loop condos for sale, contact the skilled team at
Armando Chacon Group
.