Chicago is well-known for its impressive skyscrapers, thrilling history, and current reputation as a foodie city full of award-winning and Michelin-starred restaurants. However, it can be hard to decide which specific neighborhoods are worth looking at when moving to the Windy City. Here's an overview of some that are certainly worth your attention.
The Best Neighborhoods for Chicago Real Estate
Lincoln Park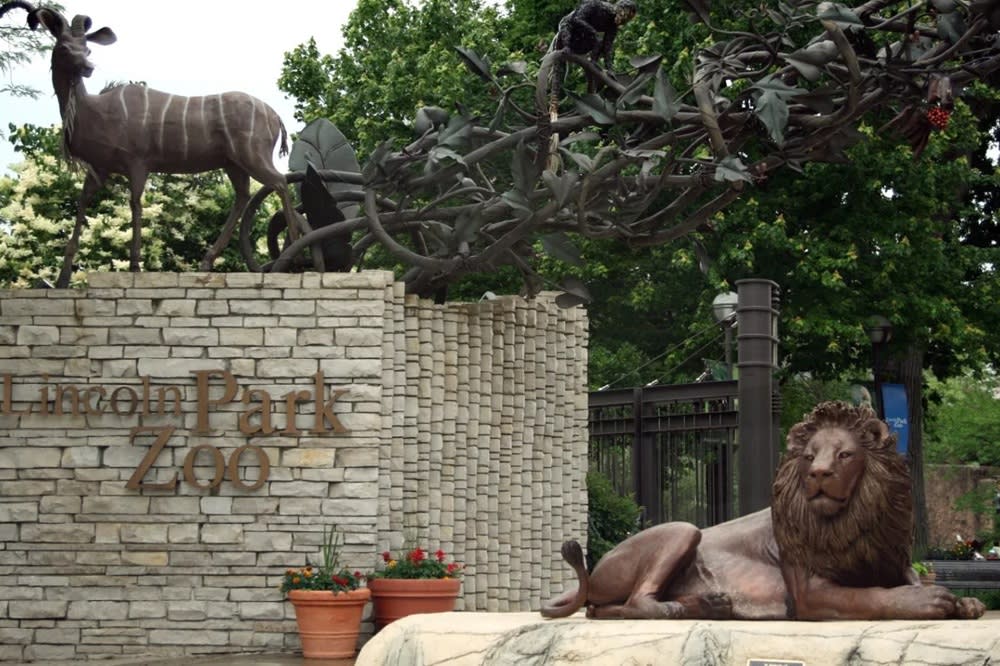 Photo courtesy of Powering Chicago
A historic community in Chicago, Lincoln Park is affluent yet family-friendly, with top-notch schools, excellent amenities, and valuable access to the trains to get around the city. Houses range from condos to brownstones to sleek high-rise buildings, mixed with some single-family structures. Nearby, residents can find extensive shopping options, an endless array of cultural venues, and the beloved
Lincoln Park Zoo
, one of the oldest zoos in the country, spanning 35 acres and home to 1,100 animals. While the area's residences can run on the expensive side, the conveniences and lifestyle warrant the higher prices.
West Loop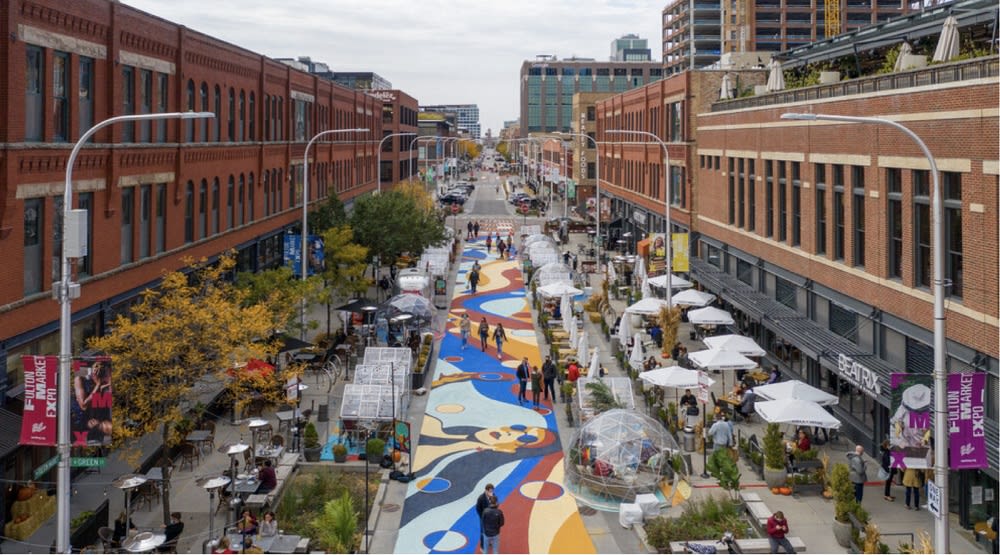 Photo courtesy of Chicago YIMBY
Foodies and art lovers enjoy life in West Loop; the neighborhood may be expensive, but the phenomenal restaurants, respected art galleries, and exciting nightlife balance out the price. Previously full of warehouses, the industrial aesthetic lives on through the area's spacious lofts. The neighborhood is especially favored among young professionals who want to enjoy the food and nightlife. Still, it remains family-friendly with plenty of green space and spectacular schools. It's home to
Whitney Young High School
, one of the best in the country, and home to the Illinois State Academic Decathalon Champions for nearly 35 years straight.
Wicker Park
Wicker Park is many things at once: Historical and current, artsy and bohemian, home to nightlife, and yet still family-friendly. Some compare it to Logan Square, but Wicker Park has a personality of its own, in all honesty. Bookstores, art galleries, and unique artisan bars line the streets, attracting people from all backgrounds. Since the town's revitalization efforts were relatively recent, the neighborhood is still developing its niche and, in the meantime, has become an eclectic hotspot for a variety of interests.
Lakeview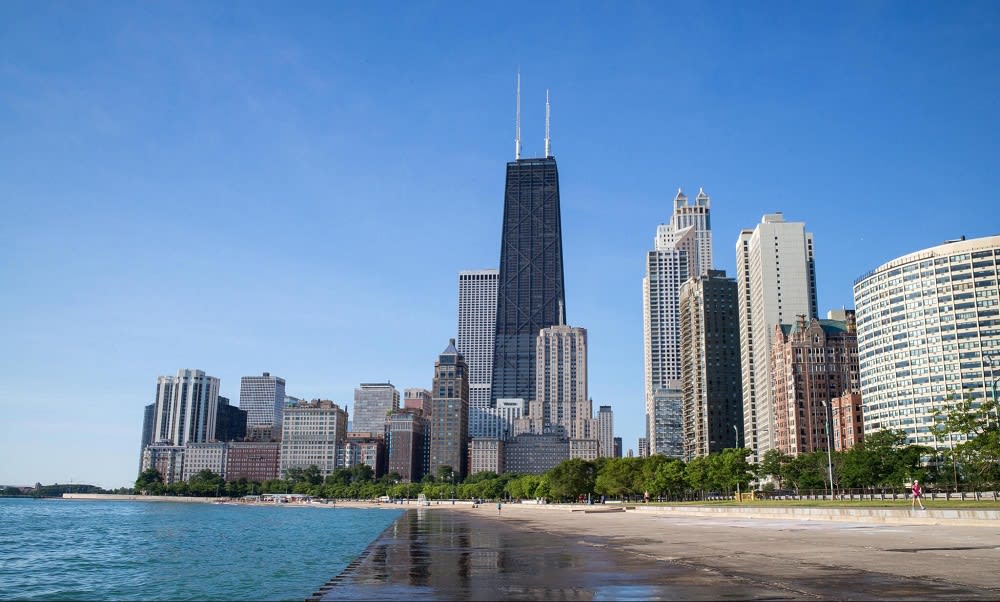 Photo courtesy of Common Living
Lakeview is aptly named: this beautiful neighborhood is lakefront, providing gorgeous scenic views and a delightful setting for early-morning joggers. Additionally, the area is exceptionally well-located, providing easy access to games at
Wrigley Field
and the nightlife of Boystown. It's even home to Chicago's Belmont Theater District, with over 30 venues available. Plus, there's easy access to multiple lines of CTA trains, making it possible to get nearly anywhere in the city at a moment's notice. As a result, this reasonably-priced area is especially popular with young professionals who want to live an ultra-urban and highly social life, making Lakeview one of the most populated neighborhoods in the Windy City.
Old Town
Another historic community, Old Town, is well known for its prime location just off the Loop and its variety of fantastic culinary experiences and lively cultural venues. Despite being in the big city, it sits just off of Lincoln Park, offering residents easy access to sports fields, jogging trails, and a peaceful retreat into nature.
Pilsen
Welcome to Pilsen. Located on the Lower West Side of Chicago, this neighborhood is known for it's diverse, welcoming community, live music, colorful street art, vintage shops, and of course, food! Every summer, Pilsen hosts a Tacos y Tamales Street Festival where many of the local bars, restaurants, shops, and musicians come together to celebrate Pilsen's historic culture. Any lover of the arts or food would fit right into Pilsen.
Logan Square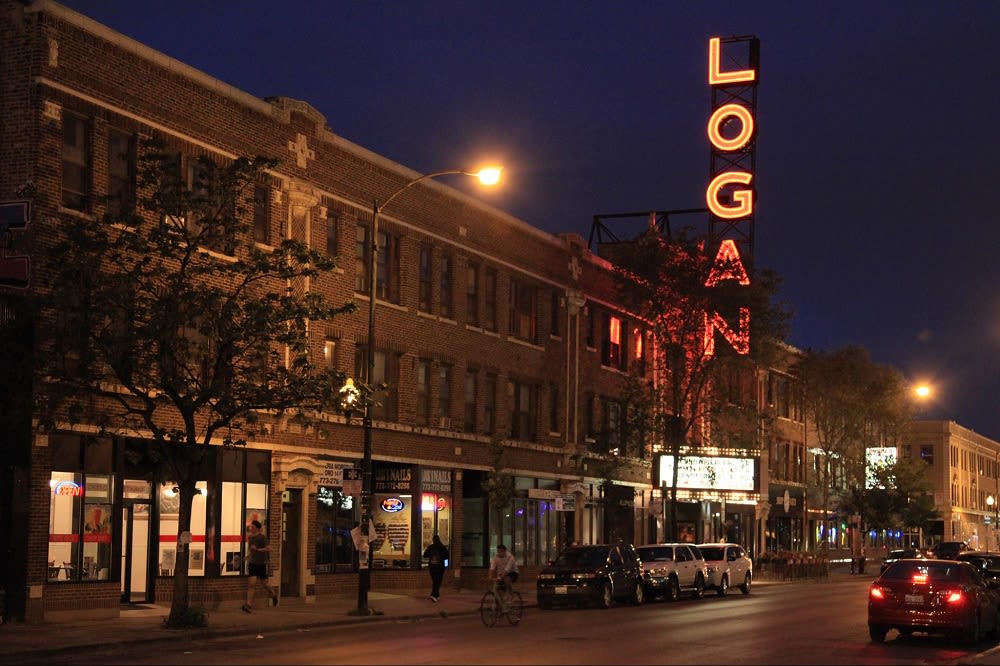 Photo courtesy of Time Out
The artsy crowd of Chicago inhabits Logan Square, a notably trendy yet bohemian neighborhood with a constantly changing array of restaurants and bars. Whether you live here or just visit periodically, it's hard to have the same experience twice in Logan Square. Craft breweries attract beer lovers who try a wide variety of unique beers and other beverages, and no late night is complete without tacos from local favorite
Lonesome Rose
. Other restaurants bring international cuisines to the area, be they Cuban or Japanese, attracting foodies from all over the city.
River North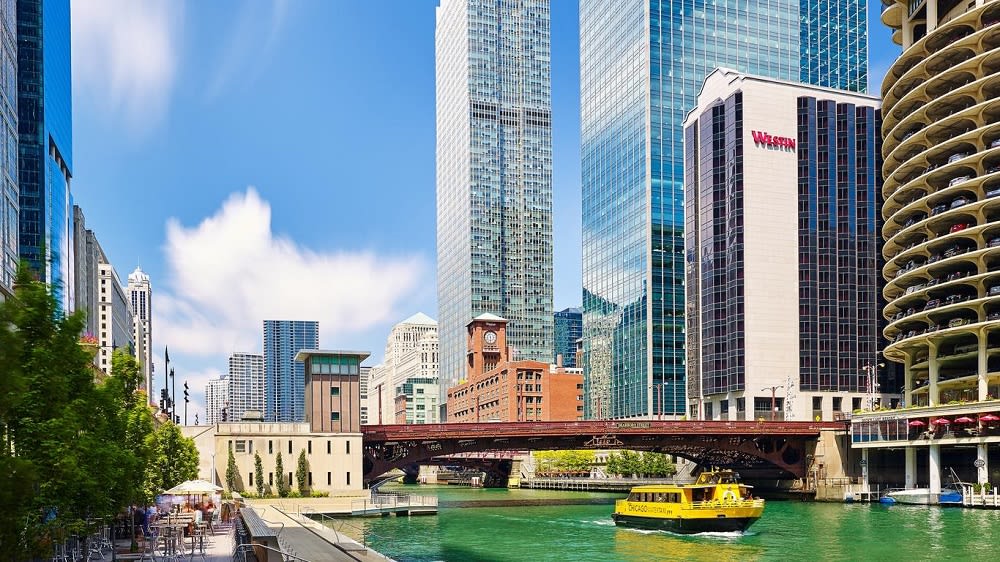 For young professionals seeking an artistic and imminently urban lifestyle, it's hard to top River North. This district is home to the largest concentration of art galleries outside Manhattan and an astounding number of bars, clubs, and restaurants. Homes range from sleek high-rises to beautiful historical Victorian homes to industrial-style lofts, spanning the full range of aesthetics any potential buyers may be looking for.
Uptown
Young professionals seeking apartments, entertainment, and easy access to the train system tend to flock to the Uptown area, which is centrally located around the most popular activities in the city. The laid-back area is home to several trendy cafes frequented by remote workers, jazz lounges that offer spoken poetry nights, and restaurants spanning the gamut of international cuisine, from Oaxacan to Ethiopian. The Aragon Ballroom, which opened in 1926, is home to top-notch live entertainment, but it also has a fascinating history of its own, centered in its secret tunnels.
History buffs with a taste for the macabre will find themselves drawn to
Graceland Cemetery
, the burial spot of numerous notable names, including film critic Roger Ebert, retail giant Marshall Field, George Pullman — the designer of Pullman train cars — and the first undercover detective in America, Allan Pinkerton.
Residents seeking an active lifestyle will appreciate Montrose Beach, where visitors can partake in swimming, kayaking, canoeing, and volleyball, to name just a few sports. There's also a dog-friendly area and hiking trails, and the space attracts migratory birds for aspiring birdwatchers. Locals looking for some natural serenity enjoy lakefront views of Lake Michigan.
North Center
If a charming waterfront property is what you seek, North Center is the place for you. The housing market in the area is pretty evenly split between renters and buyers, making it an excellent location for people from all stages and walks of life, and the nearby public transit makes the entire city accessible. Houses overlook the North Branch of the Chicago River.
Bridgeport
This southwestern neighborhood is particularly walkable, and residents love to stroll the streets, admiring the enchanting historic cottages and row houses. Its affordability and quiet atmosphere make Bridgeport an excellent location for families.
Beverly
Beverly is a sweet historic district with affordable houses that vary in architectural styles, from the majestic Italianate to the gorgeous Queen Anne. Because of its price points, quieter vibes, and availability of single-family properties, Beverly is a popular area with new families or couples looking to start a family and retirees looking for more space and a welcoming, tight-knit community.
Oak Park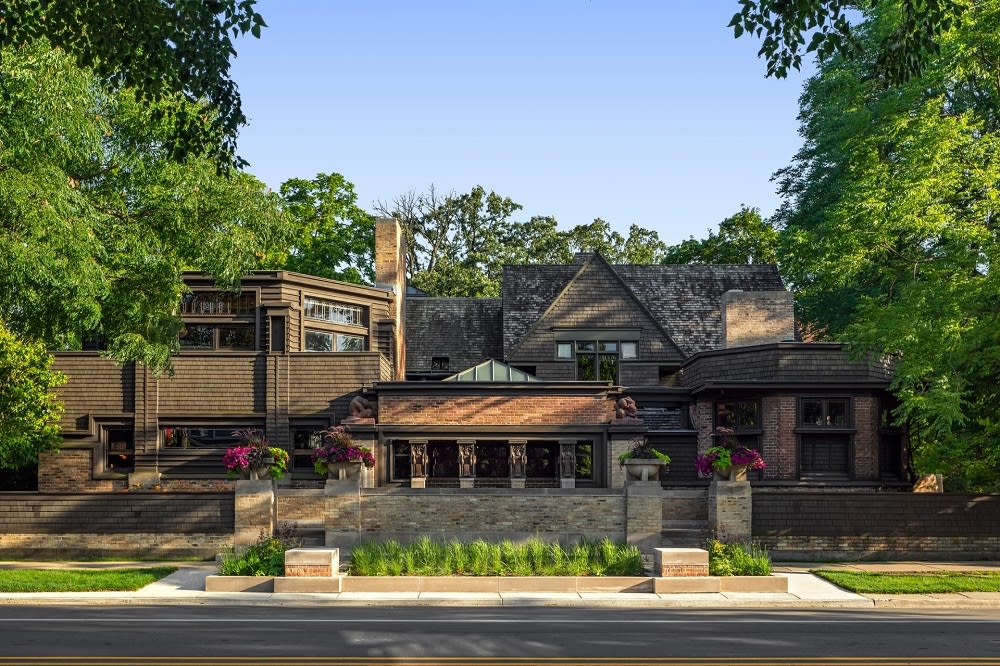 Photo courtesy of Conde Nast Traveler

Fans of the famed architect Frank Lloyd Wright know well how his work influenced Midcentury Modern architecture. There's no better example of that than Oak Park, home to his studio and numerous houses designed by him. This neighborhood has more than its fair share of designated and preserved historic buildings, but despite its cultural significance, Oak Park is affordable.
South Shore
This lakeside, predominantly black neighborhood has a rich history, dating back to the 1893 World Fair. The community is focused on the arts, with a cultural center offering classes in various disciplines. People with active lifestyles are just as comfortable, considering the community sits on
Jackson Park
, where they can jog, play sports, or take to the water.
Ready to Check Out Chicago Homes for Sale?
Chicago is one of the best places to live in the United States due to its amazing cuisine, great activities, and welcoming communities. Whether you choose a West Loop loft or a Beverly home, you're sure to find a neighborhood perfectly designed to build your dream life. For more neighborhood recommendations, reach out to one of the experienced real estate agents at the
Armando Chacon Group
.